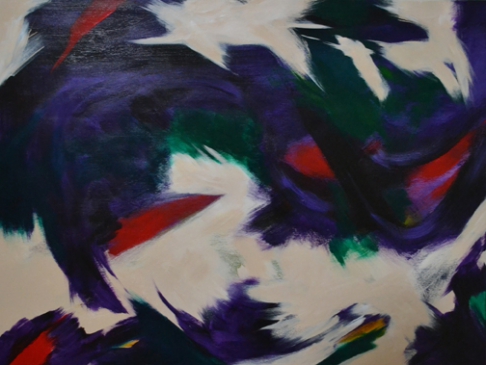 "Actual Proof" Homage to Herbie Hancock
2015
Herbert Jeffrey "Herbie" Hancock (born April 12, 1940) is an American pianist, keyboardist, bandleader, and composer. As part of Miles Davis's Second Great Quintet, Hancock helped to redefine the role of a jazz rhythm section and was one of the primary architects of the "post-bop" sound. He was one of the first jazz musicians to embrace synthesizers and funk music (characterized by syncopated drum beats). Hancock's music is often melodic and accessible; he has had many songs "cross over" and achieved success among pop audiences. His music embraces elements of funk and soul while adopting freer stylistic elements from jazz. In his jazz improvisation, he possesses a unique creative blend of jazz, blues, and modern classical music, with harmonic styling's much like the styles of Claude Debussy and Maurice Ravel. The composition "Actual Proof" was originally written for the film The Spook Who Sat By the Door, and Hancock has used it as a demonstration of his style of playing the Fender Rhodes piano.
Acrylic on canvas
36" x 48"
Shipping cost: $100.00

I call my art "Composing with Color". Everyone hears music differently. The way we perceive art is shaped by our taste and by emotions, situations, and personalities. My canvas is the manuscript on which the notes are painted. I have attempted to have music take on physical colors as it travels through air. My ideal vision would be to create a world in colors as Thelonious Monk created a world of sound.
I am a graduate of The Pennsylvania Academy of the Fine Arts in Philadelphia, PA. I have had solo exhibitions in New Orleans, Los Angeles, Miami and Frankfurt, Germany. I have received a grant from the prestigious Pollock-Krasner Foundation and the Artist Fellowship Inc, New York, NY.
George McClements is a New Orleans artist living and working in the Bywater neighborhood.
BYWATER
Meet the Artists
Local art is the lifeblood of our culture and communities. We source work from hundreds of painters, muralists, sculptors, metal workers, printmakers, illustrators, photographers, and textile artists, every one of whom is part of your local community.

Create your Account
With an account you can save favorite works, create collections, send messages to artists, store your shipping info, and more
---
Already a member? Sign in here

;