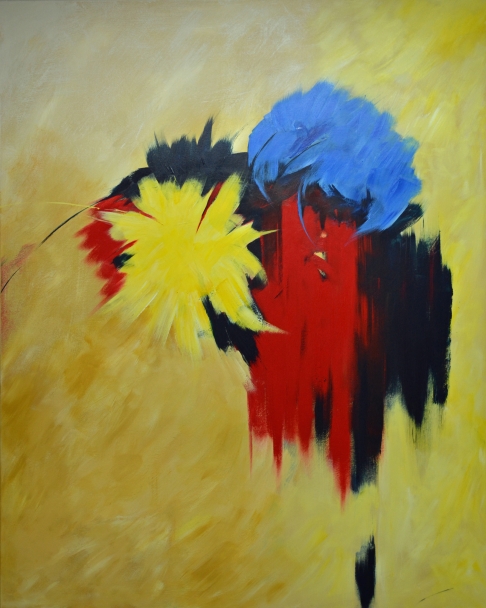 "Summertime" Homage to Janis Joplin
2016
Janis Lyn Joplin (January 19, 1943 – October 4, 1970) was an American singer-songwriter who first rose to fame in the mid 1960s as the lead singer of the psychedelic/acid rock band Big Brother and the Holding Company, and later as a solo artist with her own backing groups, The Kozmic Blues Band and The Full Tilt Boogie Band. Her first ever large-scale public performance was at the Monterey Pop Festival, which led to her becoming very popular and one of the major attractions at the Woodstock Festival and the Festival Express Train Tour. Joplin charted five singles; other popular songs include: "Down on Me," "Summertime," "Piece of My Heart," "Ball 'n' Chain," "Maybe," "To Love Somebody," "Kozmic Blues," "Work Me, Lord," "Cry Baby", and "Mercedes Benz" Joplin was well known for her performing ability and skill as a multi-instrumentalist. Her fans referred to her stage presence as "electric"; at the height of her career, she was known as "The Queen of Psychedelic Soul." Known as "Pearl" among her friends, she was also a painter, dancer, and music arranger. Rolling Stone ranked Joplin number 46 on its list of the 100 Greatest Artists of All Time in 2004 and number 28 on its 2008 list of 100 Greatest Singers of All Time. She was inducted into the Rock and Roll Hall of Fame in 1995. Joplin remains one of the top-selling musicians in the United States, with Recording Industry Association of America certifications of 15.5 million albums sold in the USA. "Summertime" is an aria composed in 1934 by George Gershwin for the 1935 opera Porgy and Bess. The lyrics are by DuBose Heyward, the author of the novel Porgy on which the opera was based, although the song is also co-credited to Ira Gershwin by ASCAP.[1] There are over 25,000 recordings of "Summertime".
Acrylic on canvas
60" x 48"
Shipping cost: $125.00

I call my art "Composing with Color". Everyone hears music differently. The way we perceive art is shaped by our taste and by emotions, situations, and personalities. My canvas is the manuscript on which the notes are painted. I have attempted to have music take on physical colors as it travels through air. My ideal vision would be to create a world in colors as Thelonious Monk created a world of sound.
I am a graduate of The Pennsylvania Academy of the Fine Arts in Philadelphia, PA. I have had solo exhibitions in New Orleans, Los Angeles, Miami and Frankfurt, Germany. I have received a grant from the prestigious Pollock-Krasner Foundation and the Artist Fellowship Inc, New York, NY.
George McClements is a New Orleans artist living and working in the Bywater neighborhood.
BYWATER
Meet the Artists
Local art is the lifeblood of our culture and communities. We source work from hundreds of painters, muralists, sculptors, metal workers, printmakers, illustrators, photographers, and textile artists, every one of whom is part of your local community.

Create your Account
With an account you can save favorite works, create collections, send messages to artists, store your shipping info, and more
---
Already a member? Sign in here

;