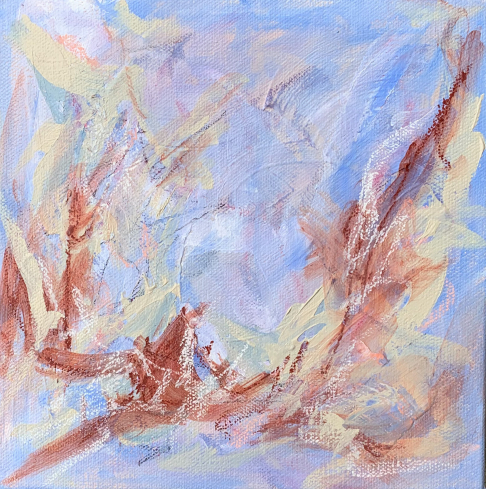 220628.2
2022
acrylic, soft pastel, and pencil on canvas    
8"x8"x1.5"
Shipping cost: $20.00

I am an abstract artist born and raised in New Orleans.  I attended LSU where I graduated with a degree in Fashion Merchandising.   
My work primarily focuses on movement.  Movement of the brush across the canvas, movement of my body making the work, movement of the paint.  It's a daily reminder to keep evolving and pushing myself.  Without movement you'll forever stay in the same place, and who wants that? 
NEW ORLEANS
Meet the Artists
Local art is the lifeblood of our culture and communities. We source work from hundreds of painters, muralists, sculptors, metal workers, printmakers, illustrators, photographers, and textile artists, every one of whom is part of your local community.

Create your Account
With an account you can save favorite works, create collections, send messages to artists, store your shipping info, and more
---
Already a member? Sign in here

;