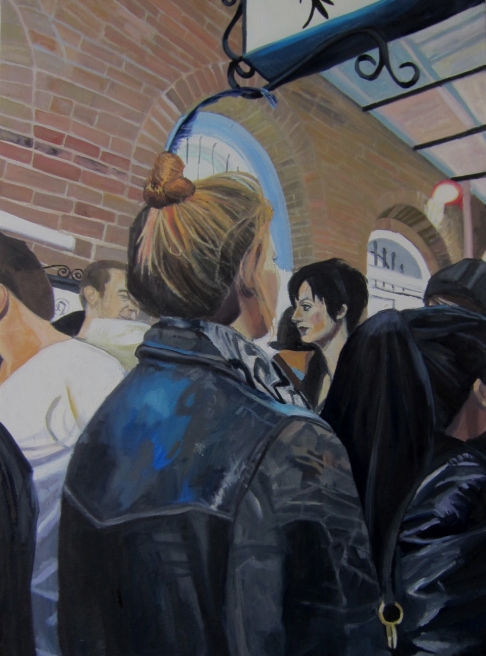 Girl and Feather
2012
I took a snapshot of this party scene outside of Molly's bar. I loved the feather in the lady's hair.
Oil on canvas
40" x 30"
Shipping cost: $0.00
I am happy working inside my home studio. I also enjoy painting outside in the landscape. Painting from life helps me to truly see atmosphere and light. I shoot documentary photography with my film and digital cameras to capture passing moments and glimpses into the lives of others. Memory and invention also play a significant role in my creative process.
METARIE
Meet the Artists
Local art is the lifeblood of our culture and communities. We source work from hundreds of painters, muralists, sculptors, metal workers, printmakers, illustrators, photographers, and textile artists, every one of whom is part of your local community.

Create your Account
With an account you can save favorite works, create collections, send messages to artists, store your shipping info, and more
---
Already a member? Sign in here

;