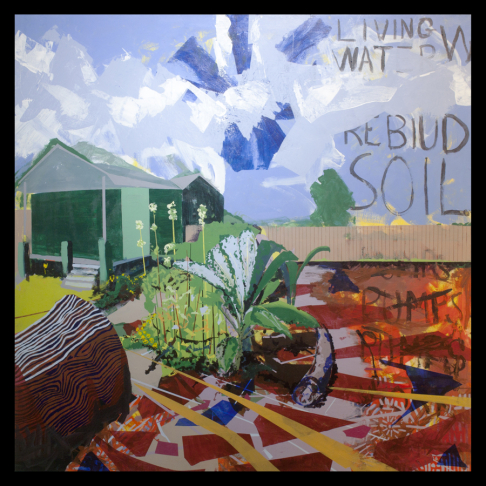 Green Light New Orleans Teaching Garden: Uptown, New Orleans, LA
2017
Green Light New Orleans Edible Teaching Garden provides an educational space for gardeners. They host "Intro to Organic Gardening" classes several times a month for households participating in Green Light's Backyard Vegetable Garden program. Green Light New Orleans has built 550 backyard gardens over the past few years, with a ten-year goal of establishing 10,000 gardens.
Acrylic on panel
48" x 48"
Shipping cost: $600.00

I'm an emerging visual artist living and working in New Orleans, La. I graduated from NOCCA Riverfront in 2009 and left the city to attend School of the Museum of Fine Arts and Tufts University, earning a BFA in 2013. After college I moved back to NOLA to appreciate, learn, and grow from the richness of culture, food, music, and art that keeps my creativity flowing strong.
NEW ORLEANS
Meet the Artists
Local art is the lifeblood of our culture and communities. We source work from hundreds of painters, muralists, sculptors, metal workers, printmakers, illustrators, photographers, and textile artists, every one of whom is part of your local community.

Create your Account
With an account you can save favorite works, create collections, send messages to artists, store your shipping info, and more
---
Already a member? Sign in here

;