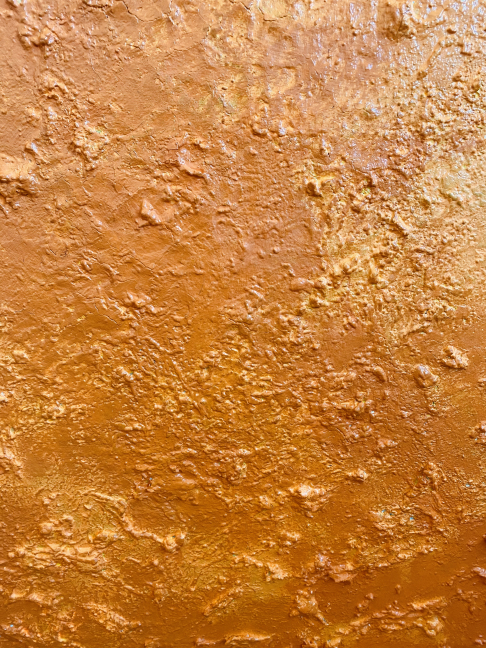 "Orange Ocean"
2022
Inspired by Frank Ocean's Orange Chanel song.
*NO LOCAL PICKUP AVAILABLE
Created with acrylic paint and Gesso for texture.*
30"x24"
Shipping cost: $150.00

I was born  in New Orleans, but relocated after Hurricane  Katrina in 2005. 
 I have always enjoyed painting and drawing since I learned how to write. Just recently I decided to pick up abstract art. I paint things based on my surroundings, conversations  I've overheard, or just things that stood out during my day. I only use a brush and a palette knife to create most of my work... I'm very minimal when it comes to tools. I decided to paint abstract art because it creates conversations and it allows you to use your imagination!
KENNER/LOS ANGELES
Meet the Artists
Local art is the lifeblood of our culture and communities. We source work from hundreds of painters, muralists, sculptors, metal workers, printmakers, illustrators, photographers, and textile artists, every one of whom is part of your local community.

Create your Account
With an account you can save favorite works, create collections, send messages to artists, store your shipping info, and more
---
Already a member? Sign in here

;