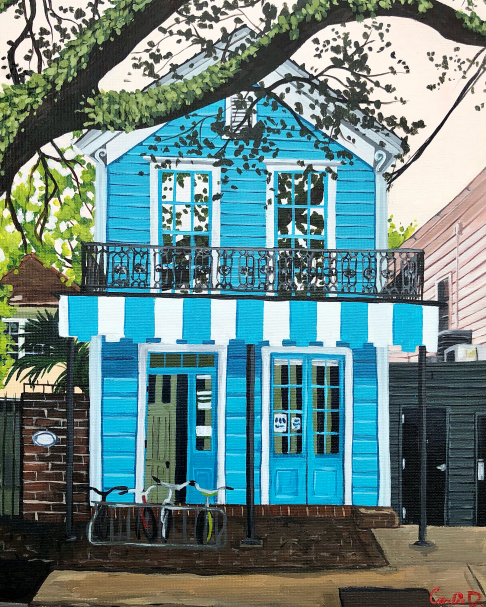 Le Petit Bleu
2021
Acrylic on Canvas Panel
11" x 14"
Shipping cost: $30.00

While taking my regular walks around the neighborhood I started to become aware of the subtle beauty entangled in the low-hanging powerlines that dart from house to house. There is something enchanting about the powerlines, and familiar architecture that makes walking through New Orleans neighborhoods feel like living in a movie. In my art I aim to capture the enchanting nature of New Orleans for people who live here, leave here and visit. 
I grew up in Metairie, Louisiana and am now living and working in the Uptown area. I studied Fine Art at the University of Louisiana Lafayette and the University of New Orleans. And since all the locals want to know... St. Mary's Dominican Highschool.
NEW ORLEANS

Create your Account
With an account you can save favorite works, create collections, send messages to artists, store your shipping info, and more
---
Already a member? Sign in here

;