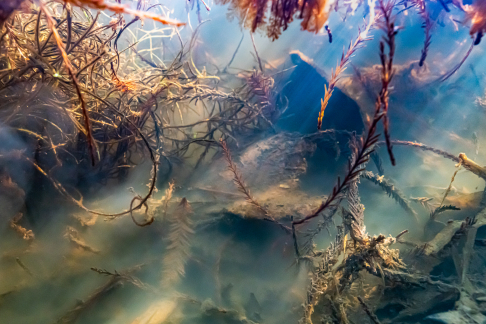 Glory of Decay
2020
An underwater view of the world beneath the swamps of Lafitte, Louisiana. 
Printed on fine art archival heavyweight paper with a lustre finish. 
*Custom sizes and materials are available upon request
12" x 18"
Shipping cost: $10.00

Louisiana is in my blood... my roots run deep into the soil. I leave from time to time, yet always seem to return. I pick up skills and perspectives from my travels then come home to put them into practice. I've learned to listen deeply and connect with the unique landscape that surrounds us every day. I strive to showcase the beauty of the world we live in by allowing it to speak for itself... Letting the elements come together in such a harmonious way that we have no choice but to stop and feel it. 
NEW ORLEANS
Meet the Artists
Local art is the lifeblood of our culture and communities. We source work from hundreds of painters, muralists, sculptors, metal workers, printmakers, illustrators, photographers, and textile artists, every one of whom is part of your local community.

Create your Account
With an account you can save favorite works, create collections, send messages to artists, store your shipping info, and more
---
Already a member? Sign in here

;