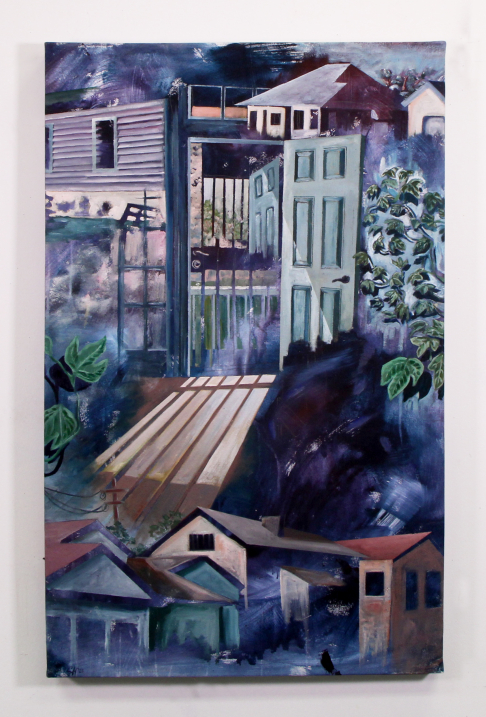 The Door Within
2022
oil on canvas
40"x50"
Shipping cost: $700.00

Hello!
I am Sara Hardin, I am a New Orleans-based visual artist and art educator. I create paintings and woodcut prints that explore the connection between place and memory. My inspiration comes from both personal and collective recollections. I bring awareness of the space and the unique intricacies of the human experience; the ticks, the quirks, and the machinations of everyday life. My work plays with the unique characteristics and culture of New Orleans, my hometown. My work is a cacophony of recollection, color, expressive brush strokes, and the enigmatic nature of our lived experiences. 
I graduated from the University of Louisiana in 2016 with my B.A.  in Arts Education. From there,  I began teaching visual arts at the secondary level. From 2019 to 2020, I took part in several group exhibitions and was a member of the Basin Arts Artist Collective in Lafayette, Louisiana. In 2021, I was awarded a fully-funded artist residency in VanCleave, Mississippi. I am currently pursuing my Master's in Fine Arts, with a concentration in painting, at the University of New Orleans. Simultaneously, I continue to work as an Art Educator in the Greater New Orleans Area, where my students remain a tremendous source of inspiration and motivation in my personal studio practice.

NEW ORLEANS

Create your Account
With an account you can save favorite works, create collections, send messages to artists, store your shipping info, and more
---
Already a member? Sign in here

;