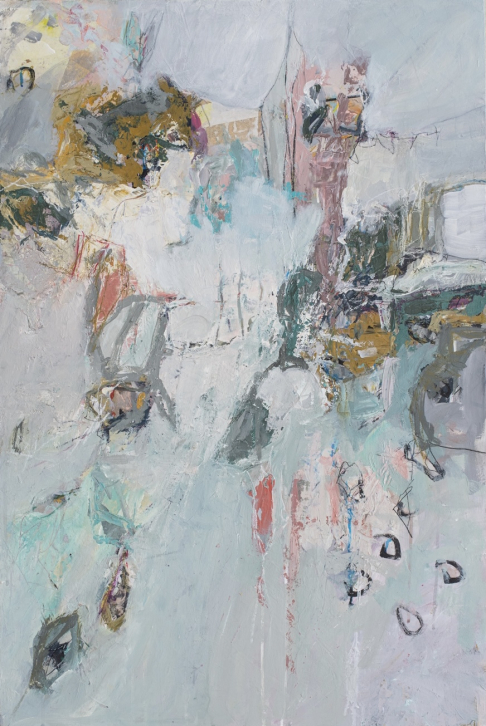 Floating
2021
Original collage and acrylic on wood panel.  layered  with very vibrant  texture and color. 
Collage and acrylic on wood panel 24"x 36" by 1"
24"x36" 1"
Shipping cost: $185.00

I am a self-taught abstract artist drawing inspiration from my accomplished artist/teacher mother, Zona Wainwright.  Having graduated from LSU with a business degree and after being involved in several business "start-ups," I discovered a natural talent for the blending of colors, shapes, and textures in abstract art.  From my early life in New Orleans experiencing the architectural nuances of  a city-scape, to my relocation to the rolling landscape of Folsom,  I have learned to blend the harsh shapes of the city with the more subtle shades and textures of the country-side, making my paintings an interesting blend of influences.
FOLSOM
Meet the Artists
Local art is the lifeblood of our culture and communities. We source work from hundreds of painters, muralists, sculptors, metal workers, printmakers, illustrators, photographers, and textile artists, every one of whom is part of your local community.

Create your Account
With an account you can save favorite works, create collections, send messages to artists, store your shipping info, and more
---
Already a member? Sign in here

;