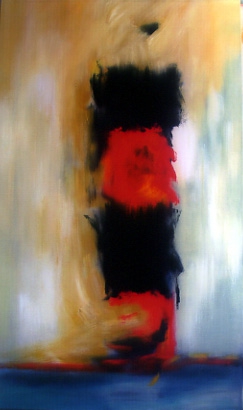 "Cool Jazz" Homage to the West Coast Jazz Movement
2009
During the 1950s, a number of the prototypic "cool" musicians were based in the Los Angeles area. There the "cool jazz" style was accidentally construed as a regional style and dubbed "West Coast Jazz." A sizable portion of the major figures who are routinely called "West Coast musicians," most notably Gerry Mulligan, were not from California and lived there only sporadically during the 1950s. However, note that Dave Brubeck, Paul Desmond, Art Pepper, Chet Baker, and others had grown up on the West Coast, bandleader Stan Kenton was based there. Quintessential "cool jazz" musician Jimmy Giuffre lived in the Los Angeles area from 1946 to 1960, and many others made their living in orchestras of movie studios there during the 1950s. As used by journalists, the term "West Coast Jazz" is often unfortunate because it designates white musicians, thereby overlooking a vital community of historically significant black musicians who were based in Los Angeles. Most notable among whom was bop saxophonist Dexter Gordon. Note also that the black Los Angeles jazz community of the 1940s and 1950s produced such giants of the 1960s avant-garde as bassist-composer Charles Mingus and saxophonist-flutist Eric Dolphy.
Acrylic on canvas
60" x 36"
Shipping cost: $125.00

I call my art "Composing with Color". Everyone hears music differently. The way we perceive art is shaped by our taste and by emotions, situations, and personalities. My canvas is the manuscript on which the notes are painted. I have attempted to have music take on physical colors as it travels through air. My ideal vision would be to create a world in colors as Thelonious Monk created a world of sound.
I am a graduate of The Pennsylvania Academy of the Fine Arts in Philadelphia, PA. I have had solo exhibitions in New Orleans, Los Angeles, Miami and Frankfurt, Germany. I have received a grant from the prestigious Pollock-Krasner Foundation and the Artist Fellowship Inc, New York, NY.
George McClements is a New Orleans artist living and working in the Bywater neighborhood.
NEW ORLEANS
Meet the Artists
Local art is the lifeblood of our culture and communities. We source work from hundreds of painters, muralists, sculptors, metal workers, printmakers, illustrators, photographers, and textile artists, every one of whom is part of your local community.

Create your Account
With an account you can save favorite works, create collections, send messages to artists, store your shipping info, and more
---
Already a member? Sign in here

;