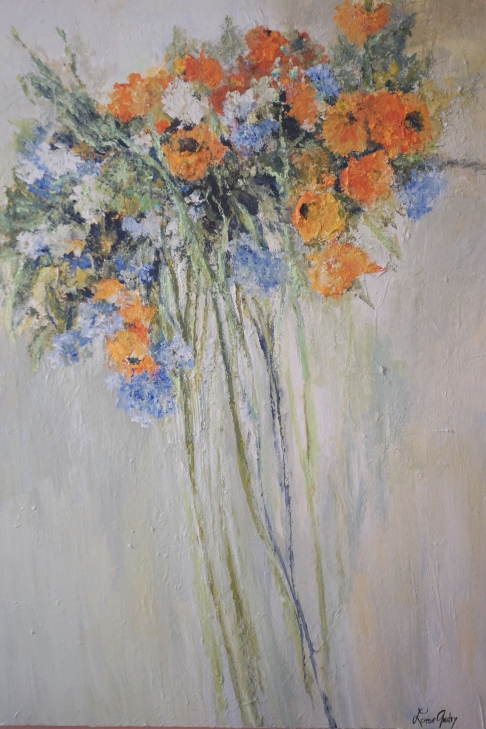 Summer Floral
2017
My mother loved her garden and succeeded with it beautifully. I work my garden on canvas but I always feel her presence as I paint the beautiful blooms she loved so well.
Acrylic on canvas
40" x 30"
Shipping cost: $100.00

I was born in Ville Platt, Louisiana, a very small southern town. I didn't have any formal art training as a child, but my mother was a seamstress, and I was intrigued by the scraps of fabric and threads that she would discard and I would play with them. This was my first attempt at creativity. It wasn't until we moved to St. Martinville in high school that I started studying art independently on my own until I was thirty, when I began to paint in earnest. I married, had children and was very occupied with family life and an elementary school teaching career, but once my kids were grown I went to UL at age 54 and got my fine arts degree at 58. I have been making art ever since and now my paintings are accepted around the world. I am 90 years old, and painting keeps me young. I would like to die with my brush in my hand!
NEW ORLEANS

Create your Account
With an account you can save favorite works, create collections, send messages to artists, store your shipping info, and more
---
Already a member? Sign in here

;