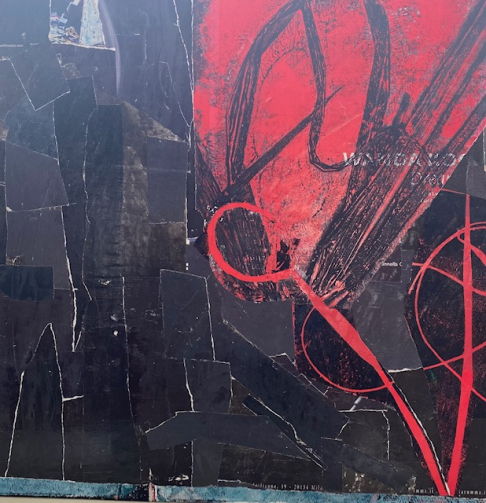 Fonder
2021
collage with found paper and acrylic gel press using botanicals on luan
16" x 16"
Shipping cost: $0.00

I am a New Orleans based artist best known for my work in mixed media, collage and abstract art. Born and raised in Louisiana, I have been a nurse for most of my life. Caring for and connecting with people remain central to my purpose. While I will always remain a nurse at heart, I decided to follow my calling as an artist. My textured mixed media pieces are a homage to the complex beauty found in nature. I take inspiration from the everyday, often working with found materials and acrylic paint. My work has an organic botanical feel- at times a reflection of a state of mind that comes to life upon creating.
NEW ORLEANS
Meet the Artists
Local art is the lifeblood of our culture and communities. We source work from hundreds of painters, muralists, sculptors, metal workers, printmakers, illustrators, photographers, and textile artists, every one of whom is part of your local community.

Create your Account
With an account you can save favorite works, create collections, send messages to artists, store your shipping info, and more
---
Already a member? Sign in here

;