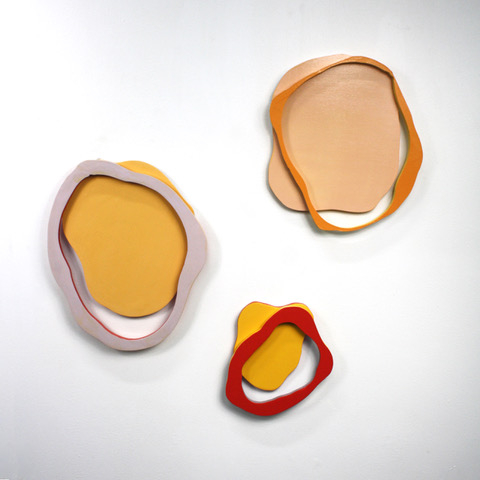 Female Worm Bodies
2018
Trio of hanging wall sculptures. 
Wood and latex paint
Shipping cost: $75.00

My work is an ongoing collection of personal experience, thought, and feeling. Currently, my work focuses on color and shape, while carefully considering the spaces which these objects interact. Much importance is placed upon the relationship between the shape and the color of the shape, in an effort to provoke the viewer. By conducting small color studies in various mediums, I am able to concentrate on the interaction and perception of color.
NEW ORLEANS

Create your Account
With an account you can save favorite works, create collections, send messages to artists, store your shipping info, and more
---
Already a member? Sign in here

;