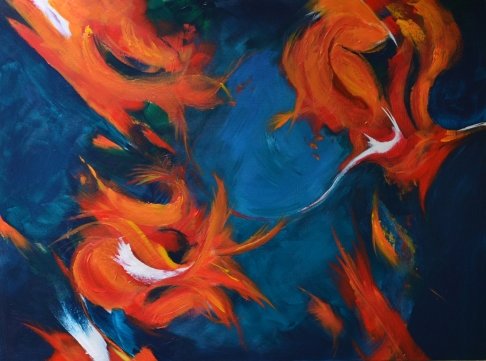 "The Chicken" Homage to Jaco Pastorius
2017
John Francis Anthony "Jaco" Pastorius III (B. December 1, 1951 – D. September 21, 1987) was an American jazz bass guitarist who was a member of Weather Report from 1976 to 1981. He worked with Pat Metheny, Joni Mitchell, and recorded albums as a solo artist and bandleader. His bass playing employed funk, lyrical solos, bass chords, and innovative harmonics. He was inducted into the Down Beat Jazz Hall of Fame in 1988, one of only seven bassists so honored (and the only electric bass guitarist). Until about 1970, most jazz musicians played the acoustic, upright bass known as a double bass. Bassists remained in the background with the drummer, forming the rhythm section, while the saxophones, trumpeter, or vocalist handled the melody and led the band. Pastorius played electric bass, i.e. bass guitar, though he removed the frets and thus some of its metallic sound. His thumbs were double-jointed and his fingers were long and thin. On stage, he was charismatic and athletic, with an aggressive style that put him in the spotlight. He played fast and loud, danced, sang, and did flips. He joked around and talked to the crowd. A self-described Florida beach bum, he often went barefoot and shirtless. He was tall, lean, and strong, and for someone who played sports the name "Jocko" fit. After being taught about artificial harmonics, he began adding them to his technique. Natural harmonics, also known as open string harmonics, are played by lightly touching the string at a fret without pressing it to the fretboard, resulting in a note that rings somewhat like a bell. Artificial harmonics, also called false harmonics, involve lightly touching a string with one finger, then using another finger to play the note, simultaneously playing and stopping the note. An often cited example is the introduction to "Birdland". Pastorius was noted for his virtuosic bass lines which combined Afro-Cuban rhythms, inspired by the likes of Cachao Lopez, with R&B to create 16th-note funk lines syncopated with ghost notes. He played these with a floating thumb technique on the right hand, anchoring on the bridge pickup while playing on the E and A strings and muting the E string with his thumb while playing on higher strings. Examples include "Come On, Come Over" from the album Jaco Pastorius and "The Chicken" from The Birthday Concert.
Acrylic on canvas
36" x 48"
Shipping cost: $250.00

I call my art "Composing with Color". Everyone hears music differently. The way we perceive art is shaped by our taste and by emotions, situations, and personalities. My canvas is the manuscript on which the notes are painted. I have attempted to have music take on physical colors as it travels through air. My ideal vision would be to create a world in colors as Thelonious Monk created a world of sound.
I am a graduate of The Pennsylvania Academy of the Fine Arts in Philadelphia, PA. I have had solo exhibitions in New Orleans, Los Angeles, Miami and Frankfurt, Germany. I have received a grant from the prestigious Pollock-Krasner Foundation and the Artist Fellowship Inc, New York, NY.
George McClements is a New Orleans artist living and working in the Bywater neighborhood.
NEW ORLEANS
Meet the Artists
Local art is the lifeblood of our culture and communities. We source work from hundreds of painters, muralists, sculptors, metal workers, printmakers, illustrators, photographers, and textile artists, every one of whom is part of your local community.

Create your Account
With an account you can save favorite works, create collections, send messages to artists, store your shipping info, and more
---
Already a member? Sign in here

;