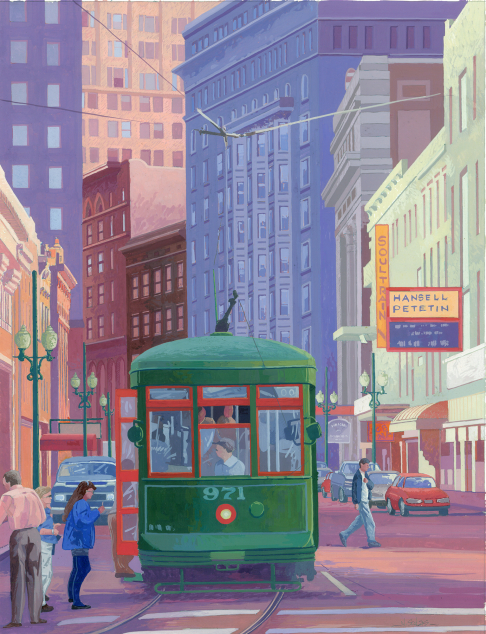 Carondelet Street
2001
Boarding the streetcar on Carondelet Street
Giclee
16"x20"
Shipping cost: $30.00
Jacques Soulas was born in France and grew up near Paris, where he studied ceramics and graphic design. In 1980, Mr. Soulas came to New Orleans and began attending the John McCrady Art School. In 1982, wanting to further my art studies he joined the New Orleans Academy of Fine arts on Magazine Street under the direction of Auseklis Ozols. He kept taking classes there while working as a waiter until 1993. Many of Mr. Soulas' paintings are in corporate and private collections throughout America. He currently shows his work in the Degas Gallery in the Arts District of New Orleans
NEW ORLEANS
Meet the Artists
Local art is the lifeblood of our culture and communities. We source work from hundreds of painters, muralists, sculptors, metal workers, printmakers, illustrators, photographers, and textile artists, every one of whom is part of your local community.

Create your Account
With an account you can save favorite works, create collections, send messages to artists, store your shipping info, and more
---
Already a member? Sign in here

;