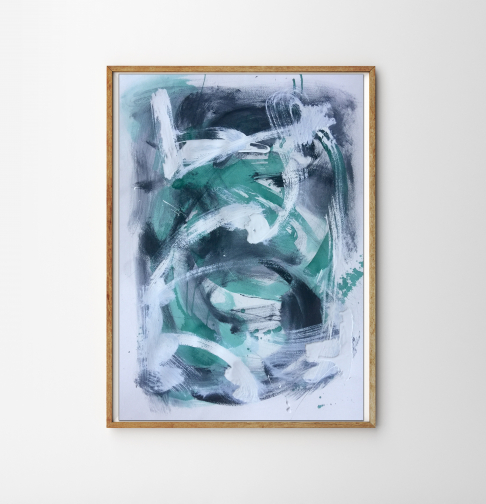 The Garden Grows
2018
This abstract expression original.
Acrylic on 140lb paper. 22" x 30"
Frame not included.
Acrylic on paper
22" x 30"
Shipping cost: $40.00

I found New Orleans in 2006 and stayed. Originally, I studied painting and drawing at Indiana University Herron School of Art. In the early 90's I found my way to Orlando where I created and sold my work. I paint with layers and depth to create an immersive experience personal to each viewer.
NEW ORLEANS
Meet the Artists
Local art is the lifeblood of our culture and communities. We source work from hundreds of painters, muralists, sculptors, metal workers, printmakers, illustrators, photographers, and textile artists, every one of whom is part of your local community.

Create your Account
With an account you can save favorite works, create collections, send messages to artists, store your shipping info, and more
---
Already a member? Sign in here

;