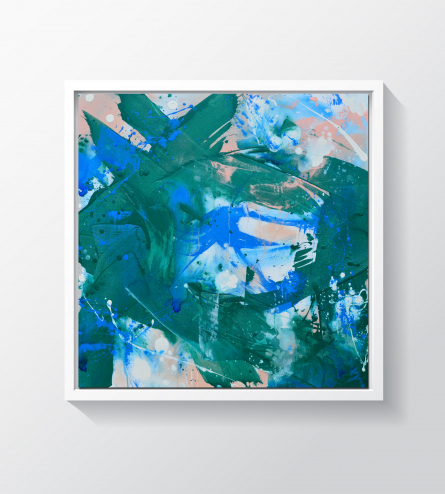 Tropical Breeze
2020
Original Abstract Painting
36" x 36" Acrylic on 1.5" gallery wrapped canvas.
Frame NOT included.
36" x 36"  Acrylic paint on gallery wrapped canvas.
36" x 36"
Shipping cost: $200.00

In 2006, Debbie found her way to New Orleans where she is currently creating her abstract art.
Influenced by the essence of New Orleans, her work is as colorful as the city.

She experiments with color and form, using bold or subtle variations to create a sense of movement, depth, or contrast within her compositions. She also draws inspiration from a variety of sources, such as nature, music, or her own inner thoughts and emotions. She uses a variety of techniques and methods to create her art, such as layering, blending, and dripping paint to create interesting textures and forms. Her colors along with her mark making produce the layers that create the outcome of her abstract pieces.

NEW ORLEANS
Meet the Artists
Local art is the lifeblood of our culture and communities. We source work from hundreds of painters, muralists, sculptors, metal workers, printmakers, illustrators, photographers, and textile artists, every one of whom is part of your local community.

Create your Account
With an account you can save favorite works, create collections, send messages to artists, store your shipping info, and more
---
Already a member? Sign in here

;