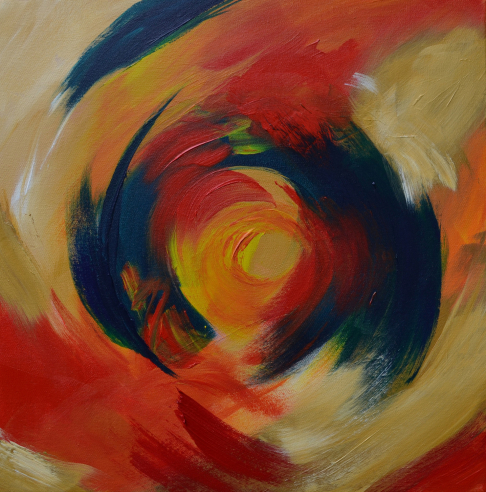 "Another Mind" Homage to Hiromi Uehara
2018
Hiromi Uehara (上原 ひろみ, born 26 March 1979), known professionally as Hiromi, is a jazz composer and pianist born in Hamamatsu, Japan. She is known for her virtuosic technique, energetic live performances and blend of musical genres such as post-bop, progressive rock, classical and fusion in her compositions. Hiromi started learning classical piano at age of six and was later introduced to jazz by her piano teacher Noriko Hikida. At 14, she played with the Czech Philharmonic Orchestra. When she was 17, she met Chick Corea by chance in Tokyo and was invited to play with him at his concert the next day. After being a jingle writer for a few years for Japanese companies such as Nissan, she enrolled to study at Berklee College of Music in Boston, Massachusetts. There, she was mentored by Ahmad Jamal and had already signed with jazz label Telarc before her graduation. Since her debut in 2003, Hiromi has toured the world and appeared in numerous jazz festivals. She performed at the Newport Jazz Festival on August 8, 2009, and at the Paris Olympia in Paris on April 13, 2010, and toured in the summer of 2010 with the Stanley Clarke Band.
Acrylic on canvas
20" x 20"
Shipping cost: $35.00

I call my art "Composing with Color". Everyone hears music differently. The way we perceive art is shaped by our taste and by emotions, situations, and personalities. My canvas is the manuscript on which the notes are painted. I have attempted to have music take on physical colors as it travels through air. My ideal vision would be to create a world in colors as Thelonious Monk created a world of sound.
I am a graduate of The Pennsylvania Academy of the Fine Arts in Philadelphia, PA. I have had solo exhibitions in New Orleans, Los Angeles, Miami and Frankfurt, Germany. I have received a grant from the prestigious Pollock-Krasner Foundation and the Artist Fellowship Inc, New York, NY.
George McClements is a New Orleans artist living and working in the Bywater neighborhood.
NEW ORLEANS
Meet the Artists
Local art is the lifeblood of our culture and communities. We source work from hundreds of painters, muralists, sculptors, metal workers, printmakers, illustrators, photographers, and textile artists, every one of whom is part of your local community.

Create your Account
With an account you can save favorite works, create collections, send messages to artists, store your shipping info, and more
---
Already a member? Sign in here

;