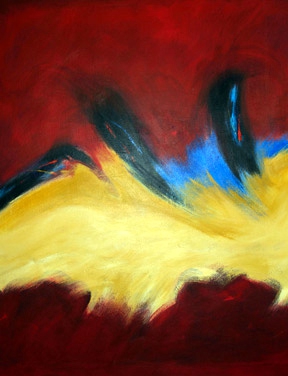 "Gris Gris Gumbo Ya Ya" Homage to Doctor John
2009
When Dr. John's Gris-Gris hit the rock underground in 1968, it wasn't sure whether its master of ceremonies had landed from outer space, or just been dredged out of hibernation from the Louisiana swamps. The blend of druggy deep blues, incarnational background vocals, exotic mandolin, and banjo trills, ritualistic percussion, interjections of free jazz, and Dr. John's seductive-yet-menacing growl was like a psychedelic voodoo ceremony invading your living room. You could be forgiven for suspecting it of having been secretly recorded in some after-hours den of black magic, the perpetrators of this misdeed risking life-threatening curses for having exposed these secret soundtracks to the public at large. Gris-Gris was the first record credited to Dr. John, and to most listeners, he seemed to have dropped out of nowhere with his mystical R&B psychedelic and Mardi Gras Indian costumes. The album, however, was actually the culmination of about 15 years of professional experience, during which Dr. John -- born Mac Rebennack in New Orleans -- had absorbed the wealth of musical influences for which the Crescent City is famed. Gris-Gris's roots reach back well beyond the dawn of the twentieth century, even as the album took in cutting-edge influences such as 1960s progressive jazz, and pushed into territory that no famous musician had ever explored in quite the same fashion. "Gris-Gris" itself is a New Orleans term for voodoo, and the name Dr. John taken from a New Orleans root doctor of the 1840s and 1850s. Also known as John Montaigne and Bayou John, he was busted in the 1840s for practicing voodoo with Pauline Rebennack, who may or may not have been a distant relative of our man Mac. One of Mac's grandfathers sang in a minstrel show, and the latter-day Dr. John adapted one of grandpa's favorite tunes, "Jump Sturdy," into the track on Gris-Gris of the same name. His onstage costumes and feathered headdresses, the source of shock and delight to audiences since the late 1960s, are similarly adapted from those worn by Mardi Gras Indians in New Orleans, famed for the infectious tribal percussive rhythms and chants they perform in local parades.
Acrylic on canvas
60" x 48"
Shipping cost: $200.00

I call my art "Composing with Color". Everyone hears music differently. The way we perceive art is shaped by our taste and by emotions, situations, and personalities. My canvas is the manuscript on which the notes are painted. I have attempted to have music take on physical colors as it travels through air. My ideal vision would be to create a world in colors as Thelonious Monk created a world of sound.
I am a graduate of The Pennsylvania Academy of the Fine Arts in Philadelphia, PA. I have had solo exhibitions in New Orleans, Los Angeles, Miami and Frankfurt, Germany. I have received a grant from the prestigious Pollock-Krasner Foundation and the Artist Fellowship Inc, New York, NY.
George McClements is a New Orleans artist living and working in the Bywater neighborhood.
NEW ORLEANS
Meet the Artists
Local art is the lifeblood of our culture and communities. We source work from hundreds of painters, muralists, sculptors, metal workers, printmakers, illustrators, photographers, and textile artists, every one of whom is part of your local community.

Create your Account
With an account you can save favorite works, create collections, send messages to artists, store your shipping info, and more
---
Already a member? Sign in here

;