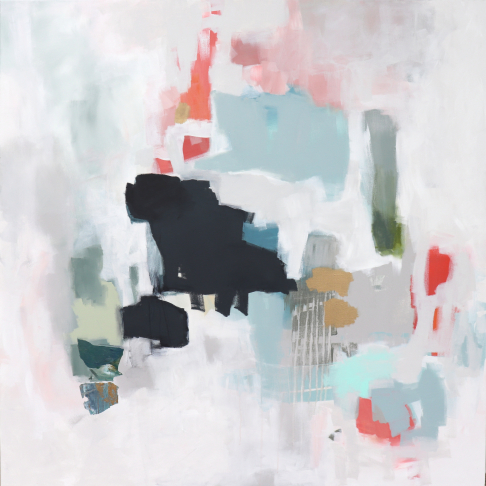 Easy Does It
2020
This is a piece I completed in 2020. The silver lining to quarantine was all of the time I was all of the time I was able to spend in my studio!
Acrylic paint, inks, charcoal, oil stick, varnish, stretched canvas
48" x 48" x 1.5"
Shipping cost: $150.00

From a young age, I have been drawn to creative pursuits. I worked as a graphic designer for years before I turned to painting. Fortunately, I had the opportunity to develop my passion through several years of private instruction and self-exploration. Although I enjoy impressionistic style painting in oil, I have chosen to focus on abstract work created in acrylic and other types of media. I often find inspiration from color palettes, shapes, and textures although it's hard to not be influenced by Louisiana living.
NORTHSHORE
Meet the Artists
Local art is the lifeblood of our culture and communities. We source work from hundreds of painters, muralists, sculptors, metal workers, printmakers, illustrators, photographers, and textile artists, every one of whom is part of your local community.

Create your Account
With an account you can save favorite works, create collections, send messages to artists, store your shipping info, and more
---
Already a member? Sign in here

;