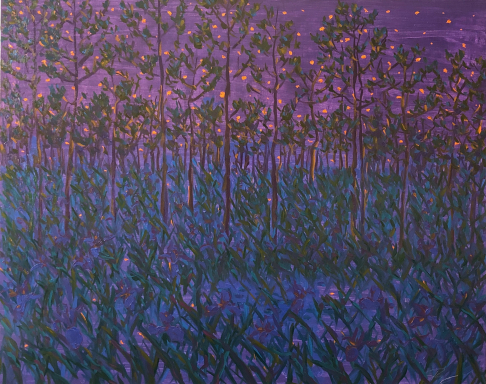 Blue Irises
2020
This is a print from my original painting "Blue Irises". It is printed on Moab Lasal 235 archival paper. This print will fit into any 11" x 14" frame and it is printed to order.
Print size 11" x 14"- Image size 9" x 11.3" with a white border.
Shipping cost: $10.00

My current works are plein air paintings of the Mississippi River from the levee of the Lower Ninth Ward.
In the studio, I do create landscapes as well. These paintings are primarily interpretations of feeling. I treat each painting as a glimpse, where details and nuances are perceived quickly. I find a rhythm in the landscape, which I use to make connections between forms and create a flow across the painting.
NEW ORLEANS
Meet the Artists
Local art is the lifeblood of our culture and communities. We source work from hundreds of painters, muralists, sculptors, metal workers, printmakers, illustrators, photographers, and textile artists, every one of whom is part of your local community.

Create your Account
With an account you can save favorite works, create collections, send messages to artists, store your shipping info, and more
---
Already a member? Sign in here

;