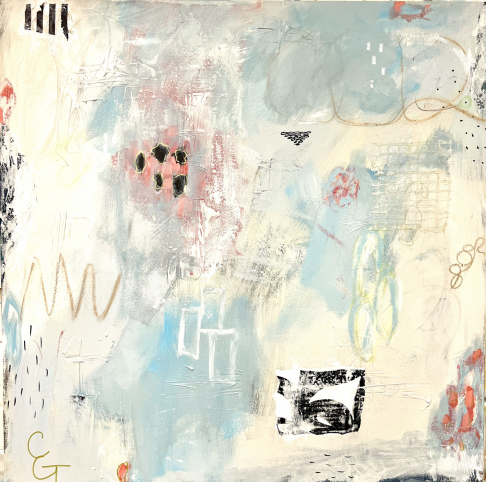 Temperatures Rising #19
2023
Mixed Media on canvas
36" x 36"
Shipping cost: $0.00

I am a native of Baton Rouge and my art is heavily influenced by the diversity of the marshy landscapes and river industry so prevalent in South Louisiana. My abstracts evolve from a deep imagination and exploration of color, form, and medium, mixing the three until my pieces are pleasing and balanced. I use the power of a strong focal point and varied value to draw the eye in and around the canvas. I explore with new color palettes from bright to soft, bold to light. Translucent washes and layers are often incorporated to achieve an ethereal feel in my work. I also use collage as a textural element, and often include child like mark making in my pieces to give an organic feel. I approach the canvas with a sense of wonderment and play.
BATON ROUGE, LA
Meet the Artists
Local art is the lifeblood of our culture and communities. We source work from hundreds of painters, muralists, sculptors, metal workers, printmakers, illustrators, photographers, and textile artists, every one of whom is part of your local community.

Create your Account
With an account you can save favorite works, create collections, send messages to artists, store your shipping info, and more
---
Already a member? Sign in here

;