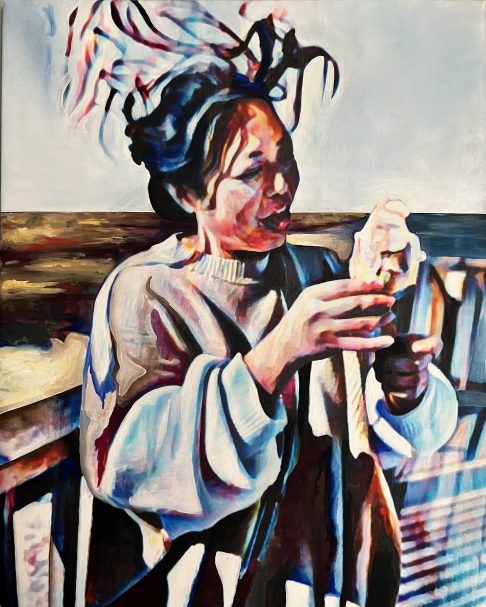 Soft Serve at the Billy Goat Hole
2022
Mixed Media Painting
24" x 30"
Shipping cost: $0.00

Originally from the small town of Willits in Northern California, I moved to New Orleans from the Bay Area in 2013. I've always loved to draw and grew up taking art classes--everything from ceramics to modern dance--but it wasn't until my sophomore year in college that I took my first painting course. It was love at first sight and I've been fascinated with the medium ever since. New Orleans has given me the time, inspiration, and community support to paint and I couldn't be more grateful.
NEW ORLEANS
Meet the Artists
Local art is the lifeblood of our culture and communities. We source work from hundreds of painters, muralists, sculptors, metal workers, printmakers, illustrators, photographers, and textile artists, every one of whom is part of your local community.

Create your Account
With an account you can save favorite works, create collections, send messages to artists, store your shipping info, and more
---
Already a member? Sign in here

;