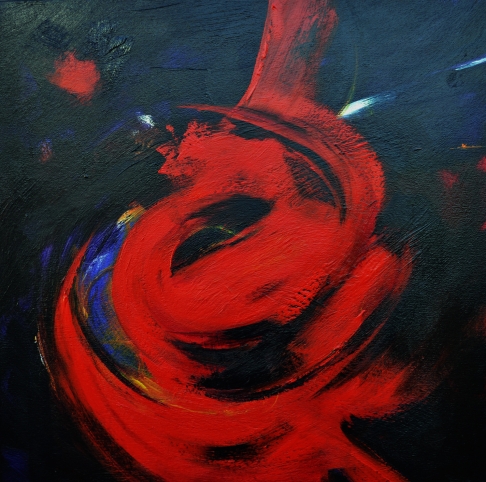 "Cosmic Tones for Mental Therapy" Homage to Sun Ra
2015
Most importantly, he made music, as he wrote, "rushing forth like a fiery law." Sun Ra claimed that he was sent to earth from outer space to save humanity and bring harmony to the world. If you were lucky enough to catch Sun Ra's live show before he died in 1993, you probably believed him. Mr. Ra came from the tradition of vaudeville, swing, and Chicago show clubs. He was also deeply spiritual, and his live shows encompassed all of these elements. They were several hour ritualistic ceremonies featuring a hot orchestra of a dozen or more (referred to as the "Arkestra"), poetry, light shows, dancers, marches through the audience, and squealing sax solos. Sometimes the band members would take the stage to the chant of "Heigh-ho, heigh-ho, it's off to work we go." Most shows included a long percussion jam with the horn players switching to percussion instruments, many of them homemade. If he were in the mood, Ra would take a synthesizer solo that inevitably erupted in a volcanic crescendo. The Arkestra members wore colorful, glistening outfits that were a combination of African tribesman garb and outer space suits. As was appropriate for a high priest, Sun Ra usually wore the most outrageous outfit, with a headdress and flowing cloak.
Acrylic on canvas
20" x 20"
Shipping cost: $25.00

I call my art "Composing with Color". Everyone hears music differently. The way we perceive art is shaped by our taste and by emotions, situations, and personalities. My canvas is the manuscript on which the notes are painted. I have attempted to have music take on physical colors as it travels through air. My ideal vision would be to create a world in colors as Thelonious Monk created a world of sound.
I am a graduate of The Pennsylvania Academy of the Fine Arts in Philadelphia, PA. I have had solo exhibitions in New Orleans, Los Angeles, Miami and Frankfurt, Germany. I have received a grant from the prestigious Pollock-Krasner Foundation and the Artist Fellowship Inc, New York, NY.
George McClements is a New Orleans artist living and working in the Bywater neighborhood.
NEW ORLEANS
Meet the Artists
Local art is the lifeblood of our culture and communities. We source work from hundreds of painters, muralists, sculptors, metal workers, printmakers, illustrators, photographers, and textile artists, every one of whom is part of your local community.

Create your Account
With an account you can save favorite works, create collections, send messages to artists, store your shipping info, and more
---
Already a member? Sign in here

;